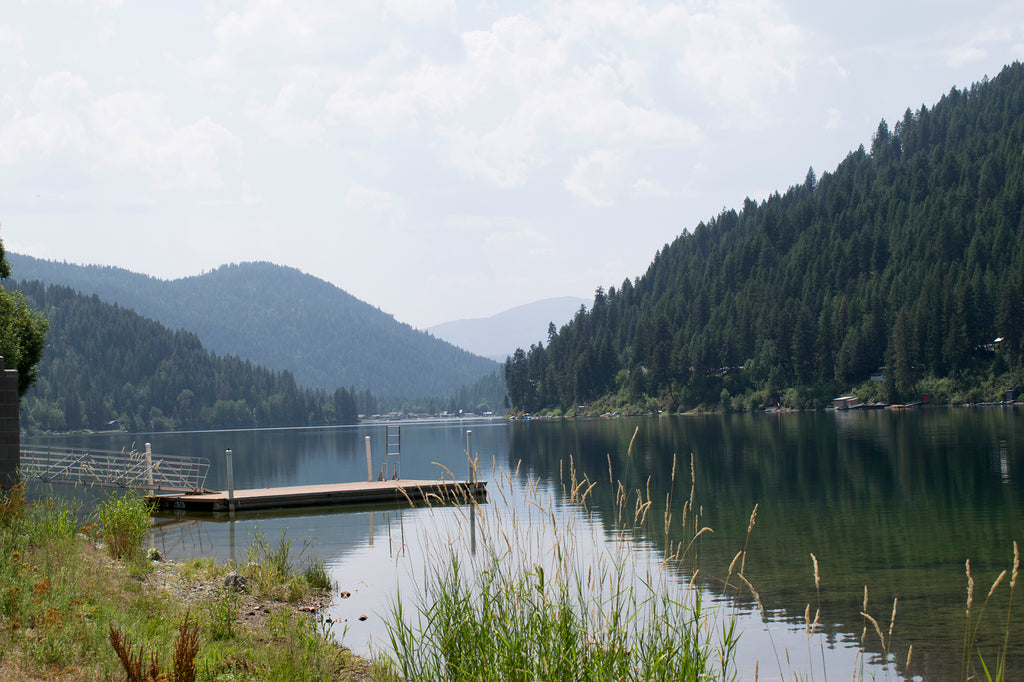 The school year is about to start again, and with it comes all the stress and chaos of getting your kids ready.  Supplies, clothes, and other gear to buy.  Sports physicals to schedule.  And the after school activities?
So with all of that coming in fast, wouldn't it be nice to have one last peaceful outing?  A little "me" time spent in a serene setting where the only thing you have to decide is whether to paddle or float a while?
Stillwater Outdoors has found the perfect spot.  A glassy, crystal clear lake nestled in the mountains of Northeastern Washington.
Deep Lake.
We consider it to be an ideal destination for anyone with an SUP.  Though the lake is small, it's rarely (if ever) crowded and at most you can typically only find a single boat (usually fishing), a few kayaks or canoes, and the occasional duck or goose.  Keep your eyes peeled, however, as bald eagles sometimes swoop down to catch some trout before they soar along the valley.
The best part?  The unique shape of the lake and the surrounding topography mean the water is usually smooth and calm - perfect for a bit of SUP yoga or just a relaxing cruise around the lake.  And the views?  It can't get much better than tree-covered mountains, rocky cliffs, and abundant wildlife.
And while you're there, why not bring your fishing pole?  The summer season is perfect for trout and as summer fades into fall, Kokanee (silver trout) are easy to catch.
There is a public boat launch with bathrooms, though a Discover Pass is required.  Don't have one?  Check out this website for more information about costs and where to buy:
For those looking to launch a boat, we'd like to offer a bit of warning.  The cement platform for launching has a severe drop at the end with a metal tab sticking out, perfect for catching on a wheel.  Instead, consider using the gravel slope alongside it as a safer alternative.  It's not as steep, which means you'll have to back up farther, but you won't run the risk of catching on the metal or getting stuck on the drop-off.
Deep Lake Resort has closed, so if you're looking to stay a while, you'll have to find an alternative.  For the adventurous types, there is always the national forest which has easy access off Deep Lake Boundary Road.  While there, you can check out Big Meadow Lake as well, which rests deep in the national forest and does have primitive campsites available on a first come, first serve basis.  If that's not your style, you could always stay in one of the nearby towns: Colville, Kettle Falls, or Northport.  If you're staying in Kettle Falls or Northport, you could always spend a little time on the Columbia River as well.
So before you jump into the new school year, why not take a day (or two) to visit Deep Lake and add a little serenity to your life?