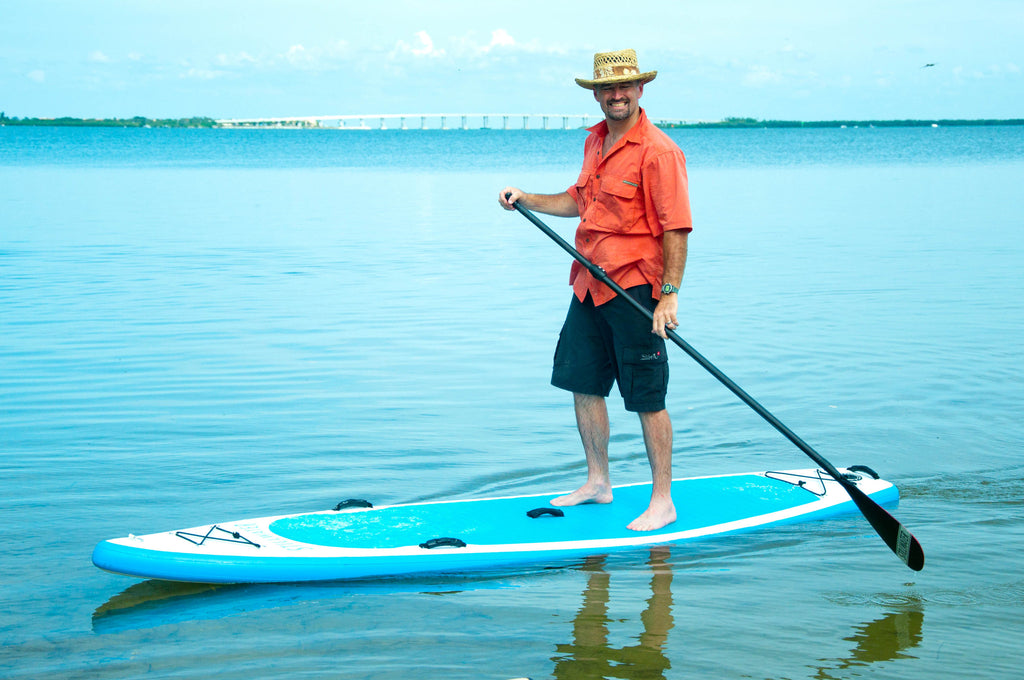 Getting into a new sport is a commitment. Not only are you committing to being a beginner, which can be frustrating in itself, but it is a financial commitment as well. You don't have the gear and, when you go to buy it, you can worry and maybe even talk yourself out of it. What if I don't like it?
We can assure you that getting into paddleboarding is well worth the time and money, and we think we can do something to take the edge off. Our company was founded on the passion for sharing our love of paddling, as we were born out of the rental business. We recently added our Rent by Mail service.
On our website we currently offer affordable rentals by mail. Complete rental packages are available for as low as $299 for an entire month, and $549 for three months. All rentals include free shipping both ways.
If you end up deciding an inflatable is right for you, we will sell you the board at a discounted price so you never need to give it back. Like you never even rented it.
A rental is a great way to get your friends into the sport, see what all the buzz is about, or save some money and stay entertained while you're at Mom and Dad's for the summer. 
Why not give paddleboarding a try?